Moti Sagar Productions
Client: Moti Sagar Productions
Year: 2012
Moti Sagar Productions is a motion picture and television production company and one of the leading creators in content for the Indian Screens, formed and headed by Mr. MOTI SAGAR - the youngest son of Late Dr. RAMANAND SAGAR.
Moti Sagar Productions as a company is producing Motion Pictures, Documentaries, along with content for the Stage and Television for the Indian and Global Markets respectively.
Website is design and developed as per client's requirement with attention to detail necessary to represent high level of the company. This site is build using responsive design technique, to have best possible view and experience in all media - PC, MAC, MOBILE, TAB. Currently it supports screen resolutions ranging between 230–2000 pixels.
Services: Web Design & Development – Html5, CSS3, Javascript.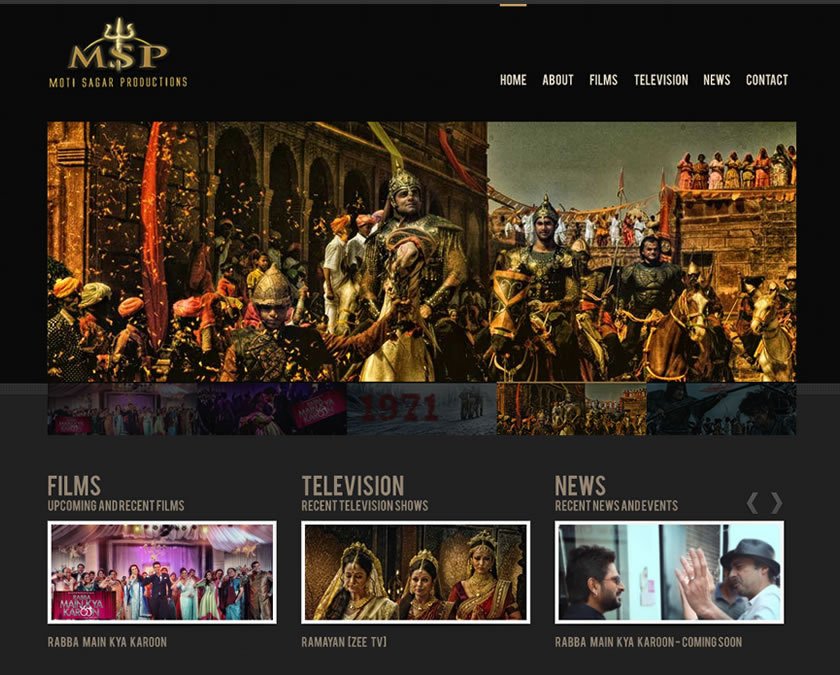 NEXT
PREVIOUS